Internationale Implantatstiftung
Wir sind eine gemeinnützige und wissenschaftlich ausgerichtete Stiftung des Privatrechts, die Patientenerfahrungen und Ergebnisse von
Zahnimplantat-Versorgungen nach Knochenaufbau
erfassen und bewerten möchte.
Ziel ist die Erstellung einer Studie zur dentalen Versorgungsrealität in Deutschland / Österreich / Schweiz.
Einsender (Patienten u.a.) erhalten eine fachliche Einschätzung und Bewertung, kostenfrei und vertraulich.
Bitte wenden Sie sich an:
Internationale Implantatstiftung München
contact@implantfoundation.org
ID Journal Vol. 17 Nr° 1 January 2023 EN
A Logical Approach to Understanding And Solving The Large Majority of The Problems in The Oral Cavity And to Limit The Costs For Fixed Teeth in The 2nd Half of Patient's Life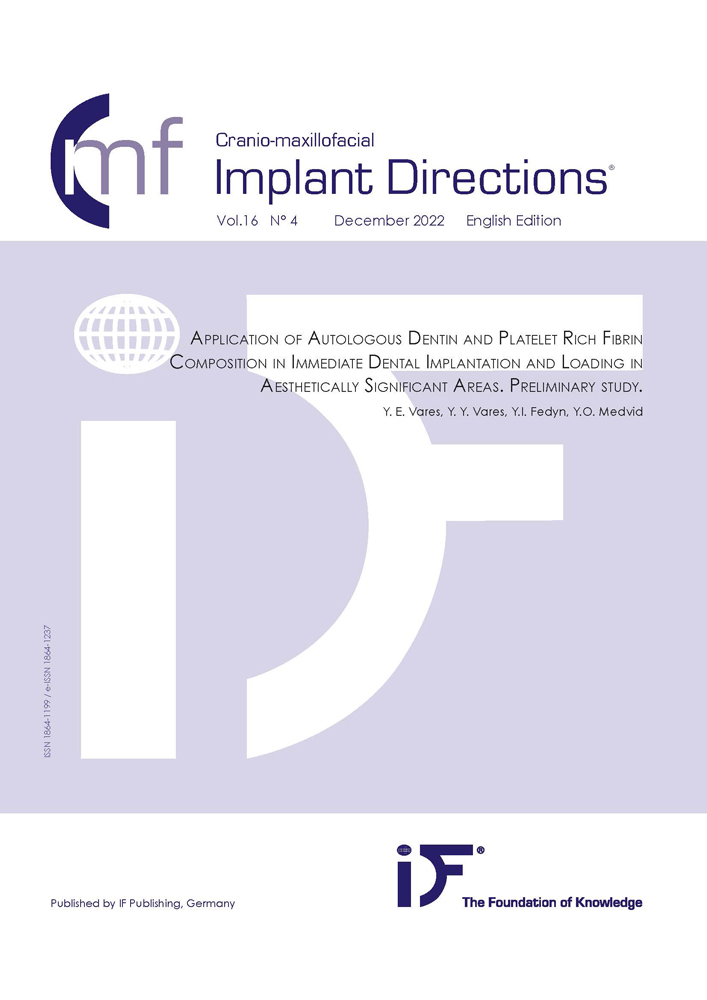 ID Journal Vol. 16 Nr° 4 December 2022 EN
Application of Autologous Dentin and Platelet Rich Fibrin Composition in Immediate Dental Implantation and Loading in Aesthetically Significant Areas. Preliminary Study.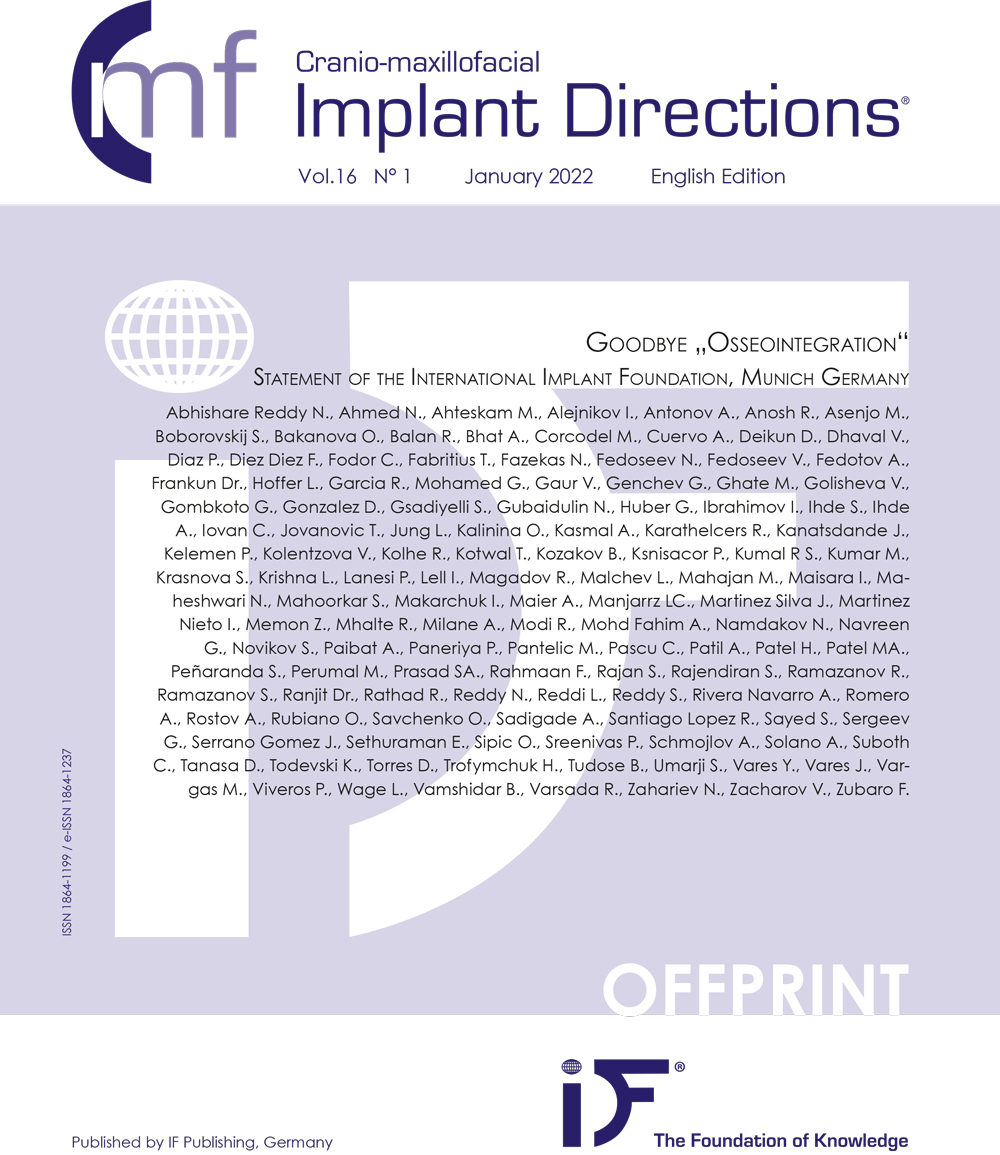 ID Journal Vol. 16 Nr° 1 January 2022 Article 1 EN
Goodbye "Osseointegration" Statement of the International Implant Foundation, Munich Germany